Cooks' Illustrated Chocolate Chip Cookies
To be perfectly honest, I'm not the biggest fan of Cooks' Illustrated.  Not that I don't like it, but, well, I'll put it this way.  When Southern Living comes in the mail, I might shriek just a little bit.  Me heart SL.  Big time.
But when Cooks' Illustrated arrives, it's more like an oh, that's nice.  I'll flip through it eventually and see if there's anything in there I want to spend time on.  When I actually read the articles, I do learn so much and some of the things I've tried have been really good.  But a cooking magazine with itty bitty colored pics at the end, and not even every recipe.  Come on.  (I know most cooks love it, so I'm sorry if I'm disappointing you right now.)  But who wants to try a recipe they can't even see one picture of.
However, I will tell you that I've tried many chocolate chip cookie recipes, and this is my favorite.  By a long shot.  This is the only one I thought was worth blogging about and also happens to be the first recipe I'm sharing from my baby's birthday party.  These were gobbled up.  The recipe was asked for multiple times and I'm a little scared by how many my little girl snuck off the table while I was busy with the birthday boy.
It's a little extra effort than the Tollhouse back-of-the-bag recipe, but I think you'll find it's worth it for the results.  The toffee flavor is much more developed and even just the size of the cookie makes for a crispy outside edge and a chewy, soft center.
To all my Arizona friends, I will say that even though it's been awhile, I might still like the cookies at Paradise Bakery better.  Now they know how to bake an amazing cookie.  But for something you can create at home, give this one a try.
Chocolate Chip Cookies
recipe from Cooks' Illustrated magazine
Details

Prep Time: 30 minutes.
Cook Time: 12 minutes.
Ready in 42 Minutes.
Makes: 16 Pieces

Ingredients

1-3/4 cups all-purpose flour
1/2 teaspoon baking soda
14 tablespoons unsalted butter
1/2 cup granulated sugar
3/4 cup packed dark brown sugar
1 teaspoon salt
2 teaspoons vanilla extract
1 large egg
1 large egg yolk
1-1/4 cups semisweet chocolate chips

Directions

Preheat oven to 375 degrees. Line 2 large baking sheets with parchment paper or use silpats. Whisk flour and baking soda together in medium bowl. Set aside.
Heat 10 tablespoons butter in 10-inch skillet (a light-colored one works best so you can see when the butter is browning) over medium-high heat until melted, about 2 minutes. Continue cooking, swirling pan constantly until butter is dark golden brown and has a nutty aroma, 1 to 3 minutes. Remove skillet from heat and transfer browned butter to large heatproof bowl. Stir remaining 4 tablespoons butter into hot butter until completely melted.
Add both sugars, salt and vanilla to bowl with butter and whisk until fully incorporated. Add egg and yolk and whisk until mixture is smooth with no sugar lumps remaining, about 30 seconds. Let mixture stand 3 minutes, then whisk for 30 seconds. Repeat process of resting and whisking 2 more times until mixture is thick, smooth and shiny. Using a rubber spatula or wooden spoon, stir in flour mixture until just combined, about 1 minute. Stir in chocolate chips, giving dough final stir to ensure no flour pockets remain.
Divide dough into 16 portions, each about 3 tablespoons. Arrange 2 inches apart on prepared baking sheets, 8 dough balls per sheet.
Bake cookies 1 tray at a time until cookies are golden brown and still puffy, and edges have begun to set but centers are still soft, 10 to 14 minutes, rotating baking sheet halfway through baking. Cool completely before serving. (Yeah right.)
About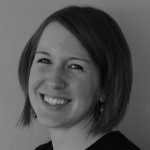 I'm Vanessa and I have quite the soft spot for great food. I am a little bit addicted to trying new recipes and will share all the best ones with you.
Search