Chocolate Peppermint Bark Cookies
Now that we all have some homemade peppermint bark, let's transform it into some chocolaty, brownie-like, cookie goodness.  'Tis the season, right?
This recipe caught my attention last year, actually, but I hadn't gotten around to making these cookies until this morning.  Mmm, mmm, awesome.  So if you have some extra peppermint bark, here's an excellent way to use it.  These cookies got two thumbs up from everyone in our house, well, except the baby of course, but maybe next year…
The cookies are very chocolaty.  And the batter is thick, really thick, so use your stand mixer and forget trying to mix these by hand.  I even used the mixer on its lowest setting to stir in the peppermint bark.
And make sure you eat one, at least one, right out of the oven.  The peppermint bark is melted and, wow…it's just good eats.  (Can I say that without having to pay up to Alton Brown?)
(You might notice that I'll be including more pictures with each recipe because my new camera is addictive. )
Chocolate Peppermint Bark Cookies
recipe from Simply Recipes
Details

Prep Time: 20 minutes.
Cook Time: 11 minutes.
Ready in 31 Minutes.
Makes: 4 Dozen

Ingredients

1 cup butter
3/4 cup brown sugar
3/4 cup white granulated sugar
1 egg
1 teaspoon vanilla extract
1 3/4 cups all-purpose flour
3/4 cup unsweetened cocoa powder
1/2 teaspoon baking soda
1/2 teaspoon baking powder
Pinch of salt
1 cup peppermint bark, cut into little chip size pieces

Directions

Preheat the oven to 350°F.
Cream the butter and sugars together for about two minutes at medium speed or until well incorporated and light in color.
Add the egg and the vanilla extract until well incorporated, about a minute. Be sure to scrape down the sides and the bottom of the bowl halfway through.
Sift together the flour, baking soda, baking powder, salt, and cocoa powder. Add to the butter mixture slowly, and beating at low speed, stopping once all of it is incorporated (do not overmix).
Stir in the peppermint bark chips.
Take small spoonfuls of the dough (I used my small cookie scoop) and place onto a baking sheet lined with parchment paper. Bake for 11 minutes. Let cool on the pan for a few minutes, then transfer to a wire rack to cool completely. But, remember what I said, eat at least one while they\'re warm. It\'s like cookie-baking law.
About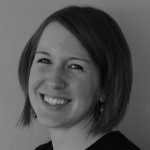 I'm Vanessa and I have quite the soft spot for great food. I am a little bit addicted to trying new recipes and will share all the best ones with you.
Search