Old-School M&M Cookies
Posted by Vanessa in
Cooking
, September 7, 2011
Let me introduce to you our family's current favorite cookie.  Please meet the old-school M&M variety.  With one of the most delicious actual cookie batters out there, as in, even if they didn't have M&M's, they'd still make a great cookie.  We like them with Peanut Butter M&M's; what isn't made better with a little touch of peanut butter in it.  Yum.  Yum.  Yum.
I had this recipe saved in my "Give it a try" folder for a LONG time, maybe a year or so, and finally dusted it off earlier this summer.  We may or may not have made them three times since then.  They're addicting.  I can't help it.
And read this recipe.  As far as cookies go, it can't get much easier.
You really, really should give them a try.  Delicious.  And addicting.  But don't say I didn't warn you.
Old-School M & M Cookies
recipe from Tasty Kitchen
Details

Prep Time: 15 minutes.
Cook Time: 10 minutes.
Ready in 25 Minutes.
Makes: 6 Dozen

Ingredients

1 cup sugar
1 cup packed brown sugar
2 teaspoons vanilla
2 eggs
2/3 cup shortening
2/3 cup margarine
1 teaspoon kosher salt
1 teaspoon baking soda
2 3/4 cups all-purpose flour
2 cups M&Ms (we prefer the peanut butter ones)

Directions

Preheat oven to 350.
Combine sugars and wet ingredients in a large bowl. Mix until smooth. Stir in salt and baking soda, then mix in flour a little at a time. Fold in candies.
Drop by rounded spoonfuls onto an ungreased cookie sheet. Bake for 10-12 minutes or until the edges start to brown.
About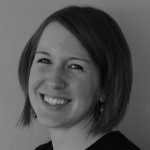 I'm Vanessa and I have quite the soft spot for great food. I am a little bit addicted to trying new recipes and will share all the best ones with you.
Search