Classic, Simple Sugar Cookies
I thought after having these sugar cookies that I'd never try another sugar cookie recipe in my life.
Well…I made it a few months.
And then I saw this recipe that I'm sharing with you below and I could just tell from looking at them that they'd melt in my mouth and I couldn't resist.  In my defense, they really are two very different cookies.  One is perfect for a special occasion, when you want to take the time to roll out the dough, cut it into cute shapes and decorate to make them even more adorable.  And this one is, well, perfect for any day really.  A much less fussy, faster recipe than the iced variety and great with a cup of coffee.
So give them a try…and take a plate of 'em to your neighbors.  They'll love you forever.
Simple Sugar Cookies
recipe from Pioneer Woman
Details

Prep Time: 10 minutes.
Cook Time: 11 minutes.
Ready in 21 Minutes.
Makes: 18 Servings

Ingredients

2 eggs
1 cup canola oil
2 sticks butter, softened
1 cup sugar, plus extra for sprinkling
1 cup powdered sugar
1 teaspoon vanilla extract
4 cups plus 2 tablespoons, flour
1 teaspoon salt
1 teaspoon baking soda
1 teaspoon cream of tartar

Directions

Preheat oven to 350 degrees.
In a large mixing bowl, cream together eggs, oil, butter, sugars and vanilla.
Add remaining ingredients and mix well. Cover and refrigerate dough one hour.
Using a cookie scoop, drop balls of dough onto an ungreased cookie sheet.
Smear a dab of butter all over the bottom of a glass, then dip the glass in granulated sugar. Use the glass to flatten each ball of dough, dipping again into the sugar each time. Repeat until all are flattened.
Bake for 9 to 11 minutes, until cookies are just barely turning brown.
Allow to cool before eating. These are delicate, crumbly cookies that just melt in your mouth!
About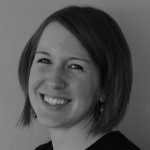 I'm Vanessa and I have quite the soft spot for great food. I am a little bit addicted to trying new recipes and will share all the best ones with you.
Search