Peanut Butter Blossoms
Posted by Vanessa in
Cooking
, January 12, 2011
I never really thought about these cookies at all, and I don't think The Phoenix did either, until my grandma came to visit a few weeks before Christmas and brought some for us.
And then we devoured a plate of them in a few hours.  And he tells me these are his favorite Christmas cookies.
Me:  What?!  You don't like peanut butter cookies.
The Guy Who Doesn't Like Peanut Butter Cookies:  I know.  But I like these.
And I'm dumbfounded. This girl is married to one complicated man.
So I find the recipe and make some.  (Like 80 some.  This recipe makes A LOT.)  Then we had family come visit and I had a plate of them out each night after dinner.  And our family left and the cookies were gone.
The Phoenix could not stop talking about them.  He would go on and on about how there was nothing to satisfy his sweet tooth craving.  And the next time we were at the grocery store he tried to put in our cart the biggest bag of chocolate kisses I'd ever seen.
So I did what any good wife would do.  I made my kids make their daddy 80 of his favorite cookies.  Just kidding.  But they did help me. I mean, someone's gotta unwrap all those kisses.
My favorite cookies are the ones with a bite out of the chocolate.
Peanut Butter Blossoms
recipe from my Grandma Pease
Details

Prep Time: 20 minutes.
Cook Time: 9 minutes.
Ready in 29 Minutes.
Makes: 6 Dozen

Ingredients

3 1/2 cups flour
2 teaspoons baking soda
1 teaspoon salt
1 cup white sugar
1 cup brown sugar
1 cup margarine
1 cup peanut butter
2 eggs, lightly beaten
4 tablespoons milk
2 teaspoons vanilla
chocolate kisses

Directions

Preheat oven to 375 degrees.
In a stand mixer fitted with the paddle attachment, cream margarine. Then add peanut butter and eggs and mix well. Add both sugars and cream well. Whisk flour, baking soda and salt together in a separate bowl and then stir into the butter mixture. Add milk and vanilla and mix until well combined.
Shape dough into 3/4-inch balls. Roll balls in sugar and place 2 inches apart on a cookie sheet. Bake for 9-10 minutes. As soon as you take cookies out of the oven, press a chocolate kiss into the center of each cookie.
Wanna know a little secret?  I never eat the kiss.  I'm not a big milk chocolate fan, and maybe I think I'm saving calories by giving that part away.  That's at least what I'm telling my hips.
About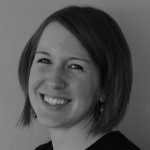 I'm Vanessa and I have quite the soft spot for great food. I am a little bit addicted to trying new recipes and will share all the best ones with you.
Search