No Bake Cookies
Posted by Vanessa in
Cooking
, July 28, 2010
These remind me of my school days. Everyone's favorite dessert on the school lunch menu and what was a must to get seconds of. When I came across the recipe while I was in college, oh, what a happy day. I love these cookies, and I'm pretty sure just about every other kid who went to my rural hometown school in central Illinois does too.
The recipe is simple and quick, hence the no-bake namesake, and can be ready in 15 minutes or less. I'm gonna go out there and say these are sure to be a crowd-pleaser. Unless you're crowd grew up in the city, which is the case of The Phoenix. Then I suppose I can't make any promises. You just never know about those city kids.
He'd probably like them if I could buy them at Taco Bell. But that's a whole other story.
No Bake Cookies
Details

Prep Time: 10 minutes.
Cook Time: 1 minutes.
Ready in 11 Minutes.
Makes: 42 Pieces

Ingredients

1 stick margarine
1/4 teaspoon baking soda
4 tablespoons cocoa powder
2 cups sugar
1/2 cup milk
3 cups old-fashioned oats
3/4 cup peanut butter
1 teaspoon vanilla

Directions

Boil margarine, baking soda, cocoa, sugar and milk in a large saucepan together for 1 minute.
Remove saucepan from heat and add oats and peanut butter. Stir well to combine. Add vanilla and mix well.
Drop on wax paper using a small cookie scoop. Let cool and enjoy!
About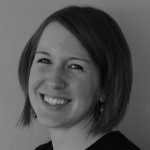 I'm Vanessa and I have quite the soft spot for great food. I am a little bit addicted to trying new recipes and will share all the best ones with you.
Search